Language of the news reported:
Dolene Miller, Elba Rivera and Francisca Ramirez have spent years defending the territories of the indigenous peoples, farmers and Afro-Nicaraguans. Here are their stories.
HAVANA TIMES – Defending their lands and the environment has cost the lives of many women around the world, especially in Latin America. The year 2017 was an especially lethal one for activists from 22 countries, according to denunciations filed last year by the British organization Global Witness.
This organization reported that at least 207 indigenous leaders, activists and ecologists have died in 2017 protecting their homes and communities from mining interests, large-scale agriculture and other businesses that endangered their means of making a living and their way of life.
Despite this, they continue fighting. In Nicaragua, three women have been outstanding defenders of the land: Dolene Miller, Elba Rivera and Francisca Ramirez. They've put themselves in the forefront of defending the land owned by farmers, Afro-Nicaraguans and indigenous peoples. These are their stories:
Dolene Miller
On the streets of Bluefields, on Nicaragua's Atlantic Coast, dozens of vehicles go slowly by. It's raining hard, and part of the city is inundated. The sidewalks are full of people, many of them running between the shops and businesses looking for shelter from the rainstorm. It's hard to imagine that a few kilometers away, dozens of families fight against the ferocious invasion of their territories. "It's a reality we live with day by day," explains Dolene Miller, a creole woman with a sweet voice that belies her strong character.
Miller is the advisor to the Communal Creole Government in Bluefields and has been the Creole representative on the National Commission of Demarcation and Land Titles. From all these spaces, she's denounced the violation of territories belonging to the indigenous people and Afro-Nicaraguans. She recalls that for 15 years now, she's participated in radio programs to raise awareness about the land problems they confront. "On two occasions, the governments have ordered the radio off the air, by force," she says. But she doesn't stop.
In the communal assemblies of the Nicaraguan peoples who are descendants of Africans, women's voices are just beginning to be heard. For Miller, this is a great success. She assures that when she began to get involved in the defense of the communal territories, she was told many times that "I should go home to take care of my husband."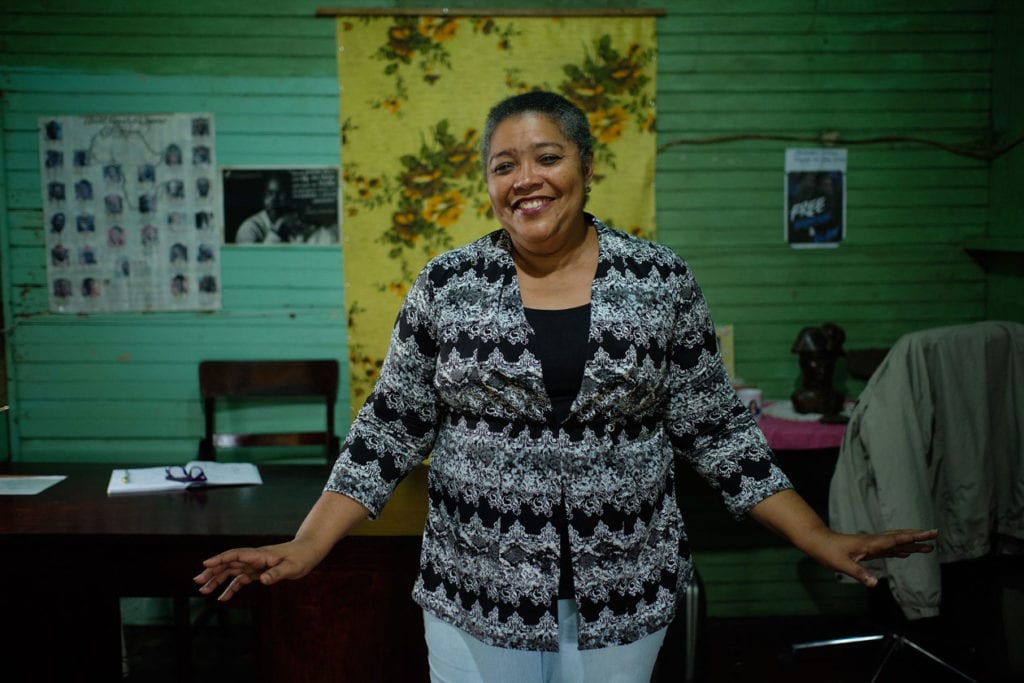 "To be a leader, a woman and in addition black, isn't easy. The male leadership dominates in our macho system. I remember that in the beginning they would try to send me off to attend to my home, because they said I spent a lot of time on the street," she explains.
To her way of thinking, women should pass society's "scrutiny" in order to confirm their leadership, and they should "put facts on the table that no one can dispute." "We're not allowed to make a mistake," she points out.
She's seen many times how women's ideas are "set aside" by the men. Nonetheless, Miller believes that they're gaining ever greater terrain. "When I've had to yell, I did, and when I had to put my foot down, I did that as well," she comments.
Earning respect in the struggle
On Nicaragua's Caribbean region, the situation of women is difficult. Many of them belong to the indigenous Miskito or Mayangna peoples that are being pushed out of their communities by armed colonists, who sometimes abduct or even rape them, in the absence of any law enforcement in these remote areas of the country.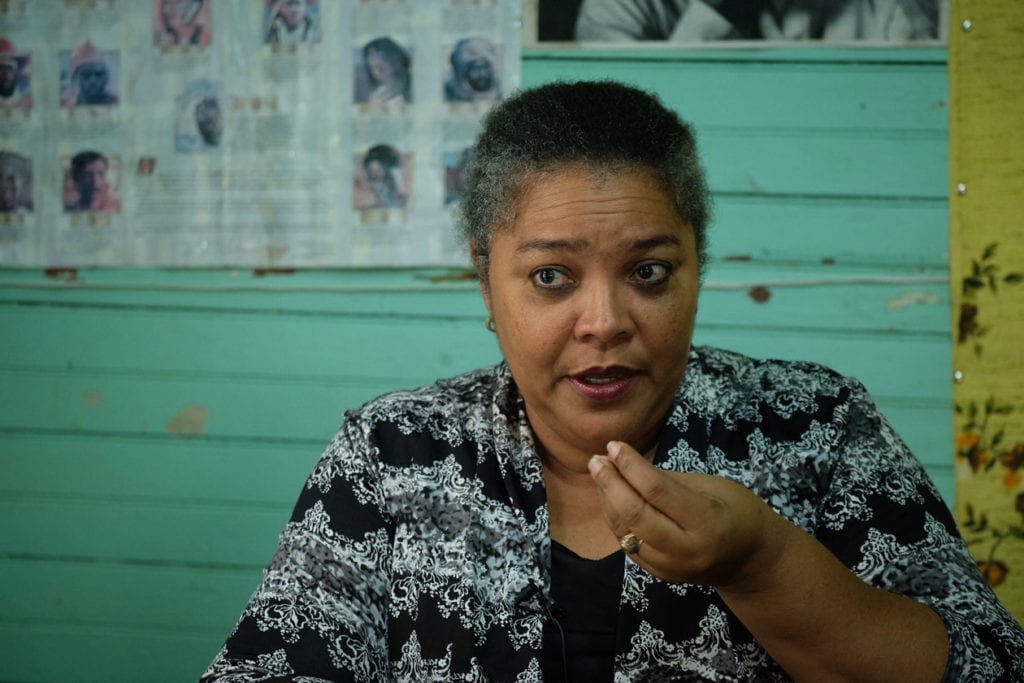 The invasion of their communal lands is a serious problem, especially given the inaction of the Nicaraguan State, which has even been an accomplice in land trafficking. Miller explains that they continue "waging a legal battle" for their rights.
"Right now, we've entered a demand against the Nicaraguan State with the Inter-American Commission on Human Rights, especially denouncing the Inter-Oceanic Canal Law's effect on our communal lands," she continues.
The Caribbean leader feels that their strongest accomplishment has been to raise awareness, but she admits that there's a long way to go. "We've worked to educate not only the Caribbean population, but the entire Nicaraguan people about our territorial rights," she declares.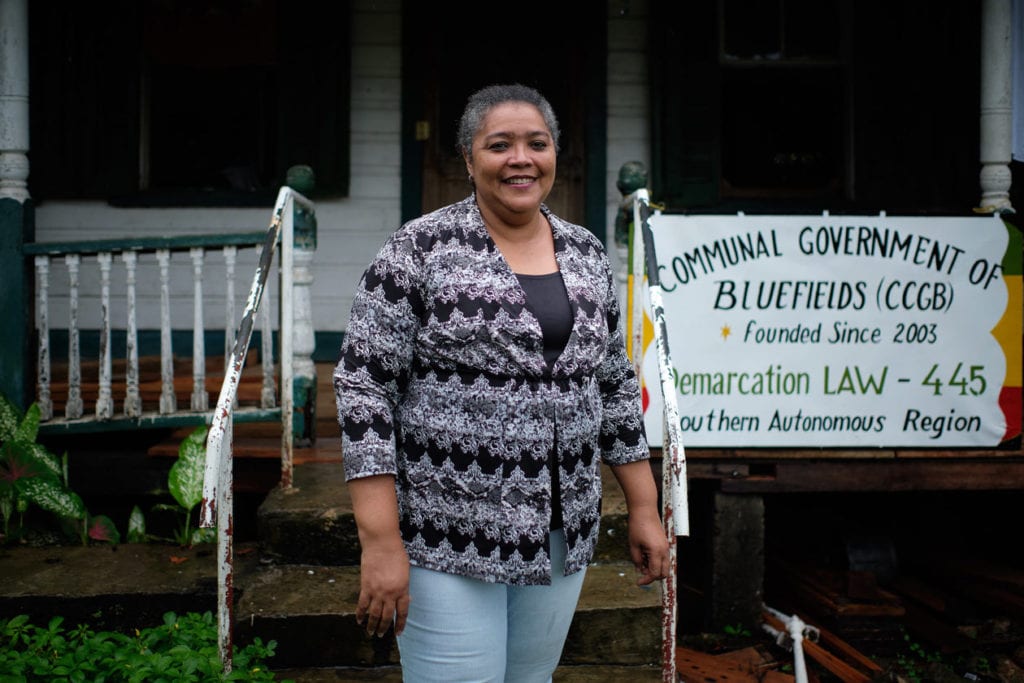 Many of the leadership roles in the communal territories are currently held by women. According to Miller, that's not a coincidence. They assume that responsibility when the men flee from the land colonizers or when they leave for other areas to look for a way to support their households. The struggle isn't over, she insists: "We'll keep at it."
Elba Rivera
Ten years ago, teacher Elba Rivera, a rural woman from the department of Nueva Guinea, was one of eight women selected to speak before the G-8 gathering (a meeting of the eight richest countries of the world) on access to health and education.
Her voice never shook while demanding greater equality for all nations. For 36 years, this woman has dedicated herself to teaching children and adults, and, to her, education is a fundamental pillar for development. Her other great passion is working the land.
"The G-8 leaders must understand the urgency with which economic resources are needed in the developing countries, above all in this moment of global crisis that's disproportionately affecting the poorest countries. For every year that they delay their commitments of aid, we in the global south lose entire generations," Rivera affirmed.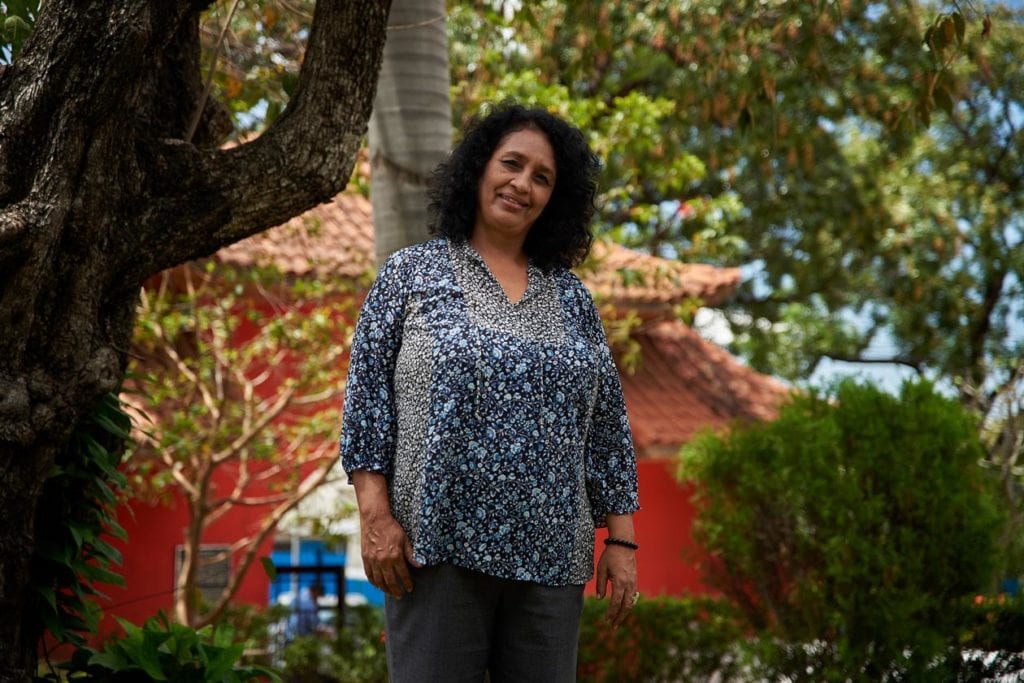 This year, 2019, marks 55 years since a Protestant pastor decided to found a religious community in a forested region of Nicaragua. He called it "Light in the Jungle". That's how Nueva Guinea was born on March 5, 1965, as a town founded by a few rural families, among them Rivera's family. As a result, she's a woman who learned from her earliest childhood to protect and love the earth.
Inspired by the original name, she founded a pioneering organization called "Light in the Jungle" that trains Nicaraguan farmers in ecological farming methods.
"Agriculture is my life, and education is the foundation for changing any reality," she professes. She tells us that she learned to read and write at 18 during Nicaragua's National Literacy Crusade in 1980 and from that time on teaching others has become her "salvation".
That's why she decided to become an educator, and that gift has helped her promote a style of agriculture that's friendly to the environment, working with rural families who didn't know about the most sustainable techniques for food production.
Beating the Macho culture
For ten years, Rivera lived and studied in Germany. She decided to return to Nueva Guinea because she felt that she could give back more from a base in her native community. However, teaching male farmers and living in a machista society has been a challenge for her.
"We live in a society which is strongly male-dominated, because many of the farm people think it's natural for men to be the leaders. I've worked to show them that I, too, can pass on to them my knowledge of organic agriculture, and I've gained their trust and respect," she states.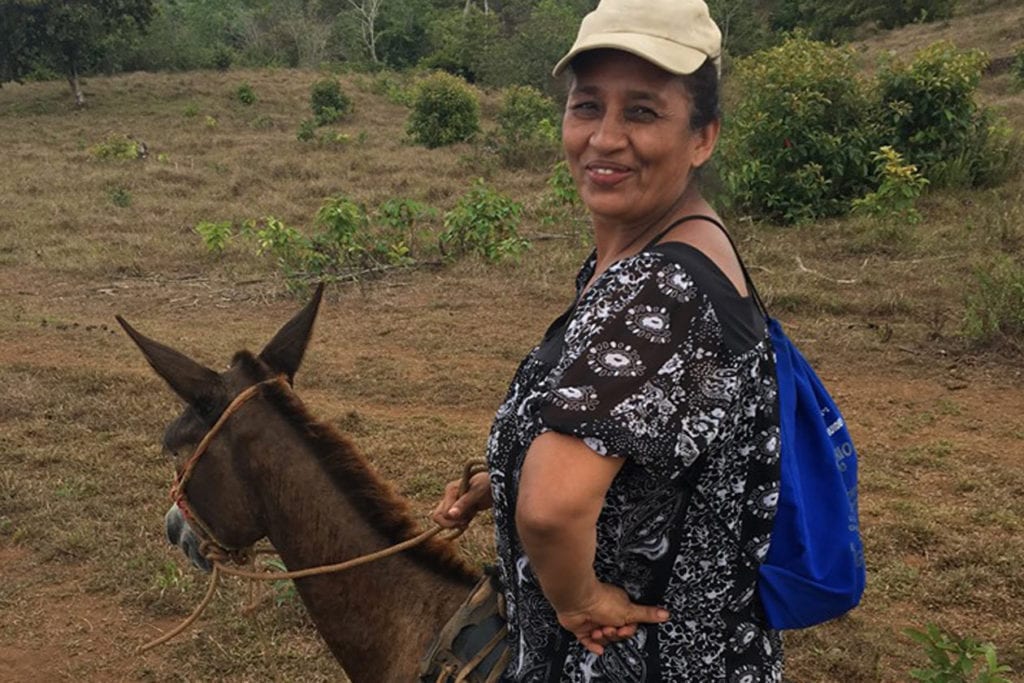 In 2013, she received recognition for her contribution to her community's struggle against poverty during the "One World Family" symposium, celebrated in the German city of Stuttgart.
Rivera insists that "the governments are the biggest problem that a woman faces," because they aren't interested in promoting inclusion. Also, many women find it difficult to leave their work in the home and join in on "the hard work on the land."
"They want to get rid of the farmers"
Rivera denounces the fact that Daniel Ortega's government "has wanted to eradicate the culture of the rural residents" by promoting the sale of their lands.
"The small farmers are the freest members of our society. The campesino is his/her own boss, they lead a free life. They aren't dependent on social relations, business licenses. But the government wants to have people dependent on them, and if they take them off their lands, they won't have a future. Will they go to Managua to sell water on the street?" she wonders.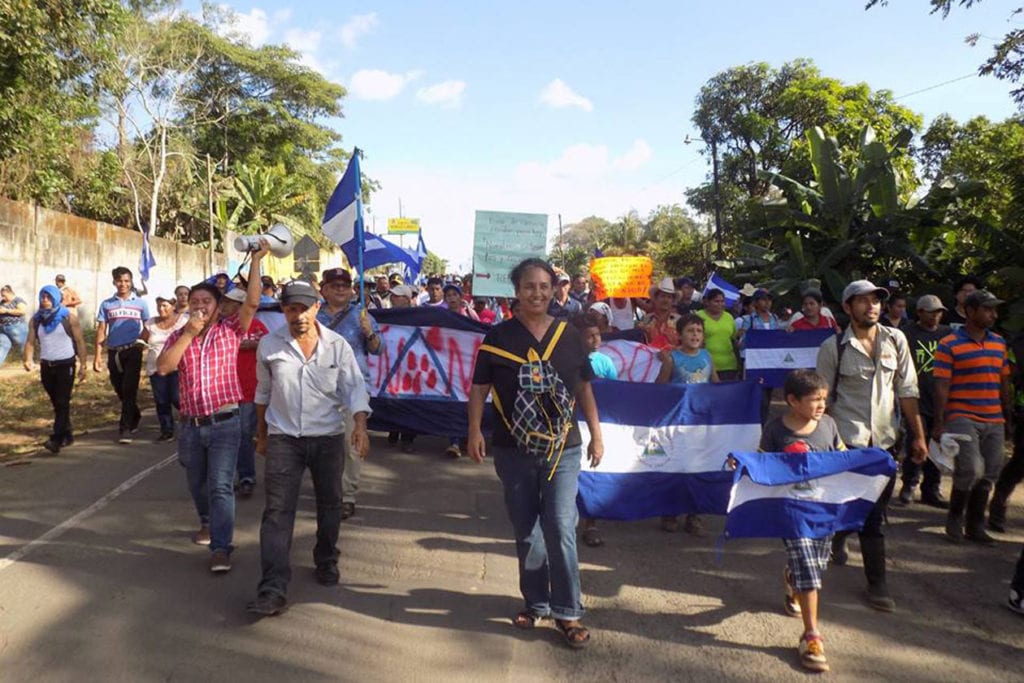 That's why the principal struggle of this teacher is "for the small farmers to understand that their land is the foundation of their life," and that they must care for the earth to be able to survive.
"During the Somoza era, there were deputies who owned large tracts of land. Today, they're still the politicians, the large cattle owners with links to power who are once again beginning to concentrate the land ownership into fewer hands, and they're always looking for ways to get it into the hands of the powerful," Rivera warns.
Francisca Ramirez
Francisca Ramirez has been the most visible woman of Nicaragua's rural movement. Her voice and her face have become a target after her multiple denunciations of the now defunct project for an inter-oceanic canal across Nicaragua. Francisca, better known as "Dona Chica", has mobilized thousands of farmers against Daniel Ortega's regime, beginning well before April 2018 when the current socio-political crisis broke out.
She left her home in the community known as La Fonseca, in the Nicaraguan department of Nueva Guinea, and went into exile in Costa Rica. Ramirez insists that Ortega was already "a violator of human rights" well before unleashing the now fourteen-month old crisis of assassinations in Nicaragua.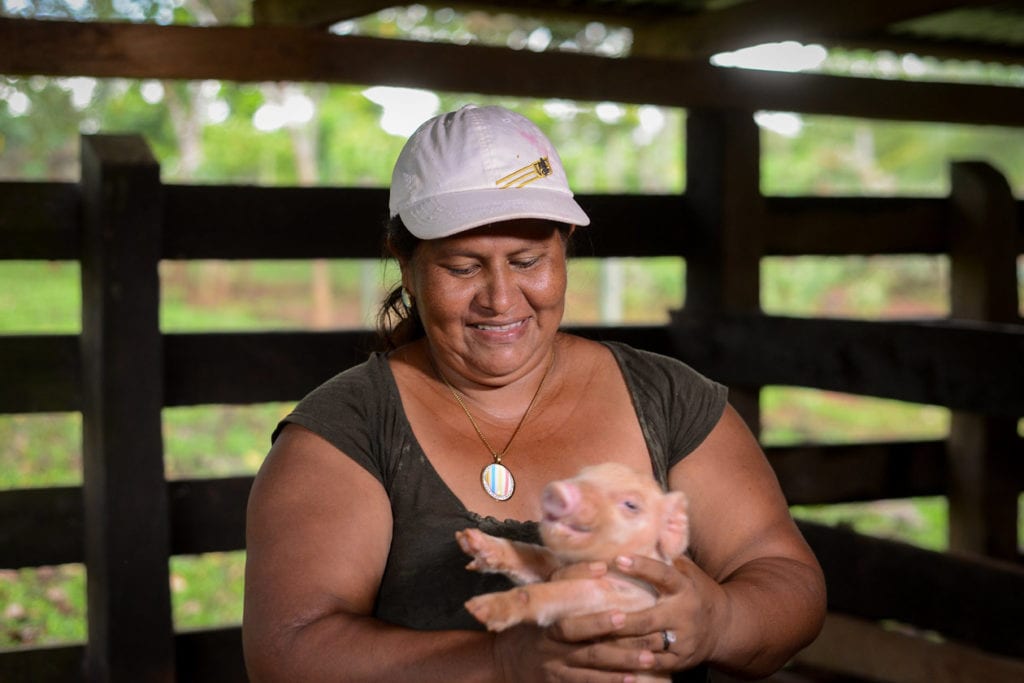 "From 2013 on, we rural residents found we had something in common – fighting against the canal project and for our lands. We were united by the fight for Nicaraguan sovereignty. That's why it was an autonomous rural movement in defense of the lake, the earth and our sovereignty," the rural leader recently declared on the internet news program Esta Noche.
"At that time, we were fighting to defend the land; today we have something more, which is to defend Nicaragua. This must unify us. We don't need to look back at anything in the past, but ahead to how we can achieve a different Nicaragua," she insisted.
The rural movement led one hundred peaceful marches. Almost all faced government repression, but Dona Chica never gave up.
From exile, she continues to be very active, as she told Salvadoran reporter Carlos Dada a few months ago. She's currently helping get food for the thousands of Nicaraguans who have fled the country in the last months. Dona Chica is a long way from shutting her mouth and keeping quiet.
Recognition for her struggle
Wearing a traditional blue and white dress with a corsage of Sacuanjoche, Nicaragua's national flower, Ramirez received the Homo Homini prize in the Czech republic this past March. The recognition was awarded by the organization "People in Need".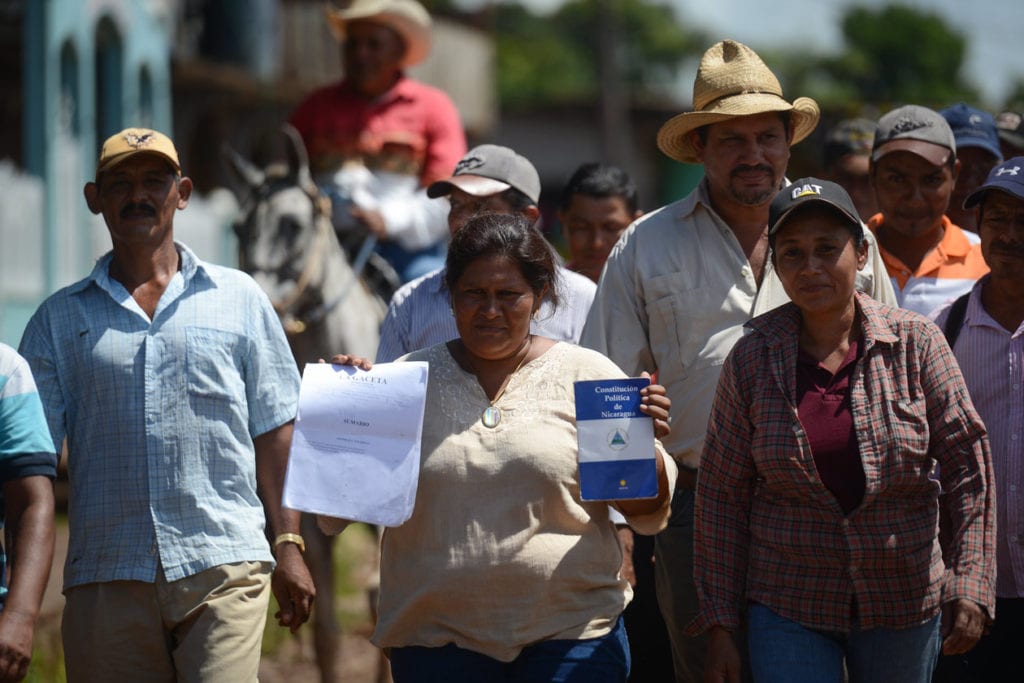 Since 1990, this award has been given to people who've made a significant contribution to democracy, the non-violent resolution of political conflicts, and the defense of human rights. In her acceptance speech, Ramirez recounted the struggle of the Farmers' Movement that began in 2013 to defend their lands from the planned construction of an inter-oceanic canal. Up until the present, the project hasn't advanced beyond the paper blueprints.
"I've been even willing to die if necessary. I've always said that as long as my children will be free and have a decent house and decent lands, I'm ready to die. But I want them to have a place to live, not to have to go through the things I've gone through since my childhood," she declared in a 2015 interview with Confidencial.