Language of the news reported:
USAID and Colombia's Superintendence of Notary and Registry (SNR) continue recovering important land records by digitizing files and building the entity's capacity to serve a healthy land market.
In 2016, when USAID tried to support the Colombian government with the digitization of rural land and property files, this initiative encountered resistance. In Cauca, for example, public servants opposed moving any physical land files off the premise. They locked and barricaded the doors, and when the files were finally loaded into a moving truck, they filmed the action and published videos on social media denouncing the "theft of Cauca's land documents."
In a country where issues of land ownership and access were at the heart of a six-decade conflict, the mistrust is understandable. Historically, a centralized land administration process has been carried out by a series of government agencies headquartered in the country's capital of Bogotá. The Superintendence of Notaries and Registers (SNR) is the agency responsible for overseeing and protecting property in Colombia and houses the registry of all properties, including historical information about each parcel, including everything from who bought and sold a parcel to the mortgage used to purchase it.
Today, the SNR has 195 regional offices located throughout Colombia. In each office, millions of land documents rest in cardboard boxes, old filing cabinets, and mildew-filled basements. Each file represents a registered property, and some files include dozens of sheets of paper. In addition, there are more than 93,000 ledgers—large leather-bound books where regional superintendents, trained in calligraphy, wrote down information, such as liens, mortgages, and transactions, involving each parcel. The oldest of these ledgers date back to the 1870s.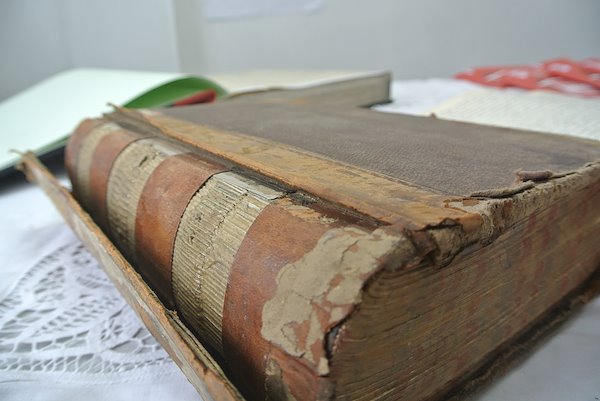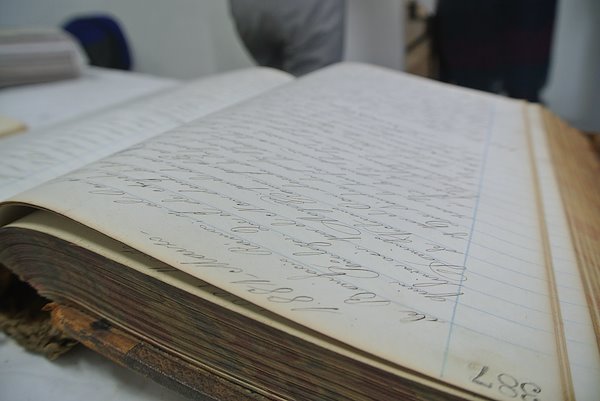 Until the 21st century, none of this information was digitized or indexed in a central database. With the support of USAID programming, the SNR has digitized more than 5.5 million land files over the last ten years. Thanks to these efforts, approximately 30% of the country's registered properties are now located in a digital database.
In 2020, under USAID's Land for Prosperity Activity, the SNR began digitizing an additional 580,000 files from eight regional registry offices, representing 64 municipalities. By April 2021, all these files had been fumigated, boxed up, and transported to Bogotá. Managing the Registry's archives is key to identifying property owners. Having this information secured, digitized, and indexed allows the SNR to refer to it at any time and optimizes the processes of selling or transferring the ownership of a property.
Digital land files help to reduce time to access and share data for land formalization and restitution processes while ensuring the integrity of land information and strengthening land governance at regional and national levels. The digital database allows the SNR to oversee and protect property for the public.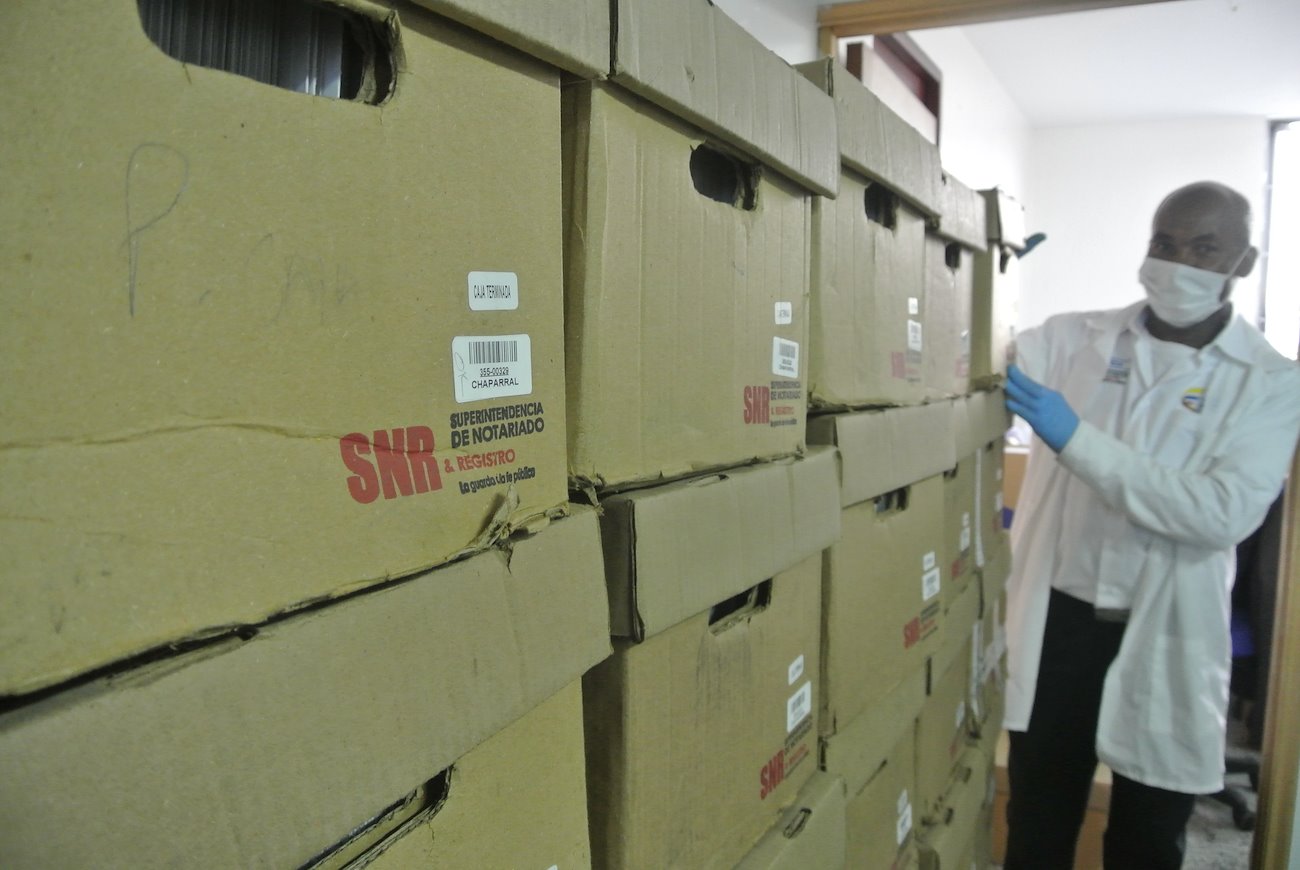 A modern land administration system greatly contributes to the land commitments of the 2016-peace accord.
Regional SNR offices play a key role in creating and sustaining a functional land market. In addition to storing data, regional registries provide ownership and no-lien certificates that allow landowners to access financial instruments and government subsidies. Over the last decade, the SNR has also been a key agency involved in Colombia's ongoing land restitution process by registering judicial orders to return land to legal owners.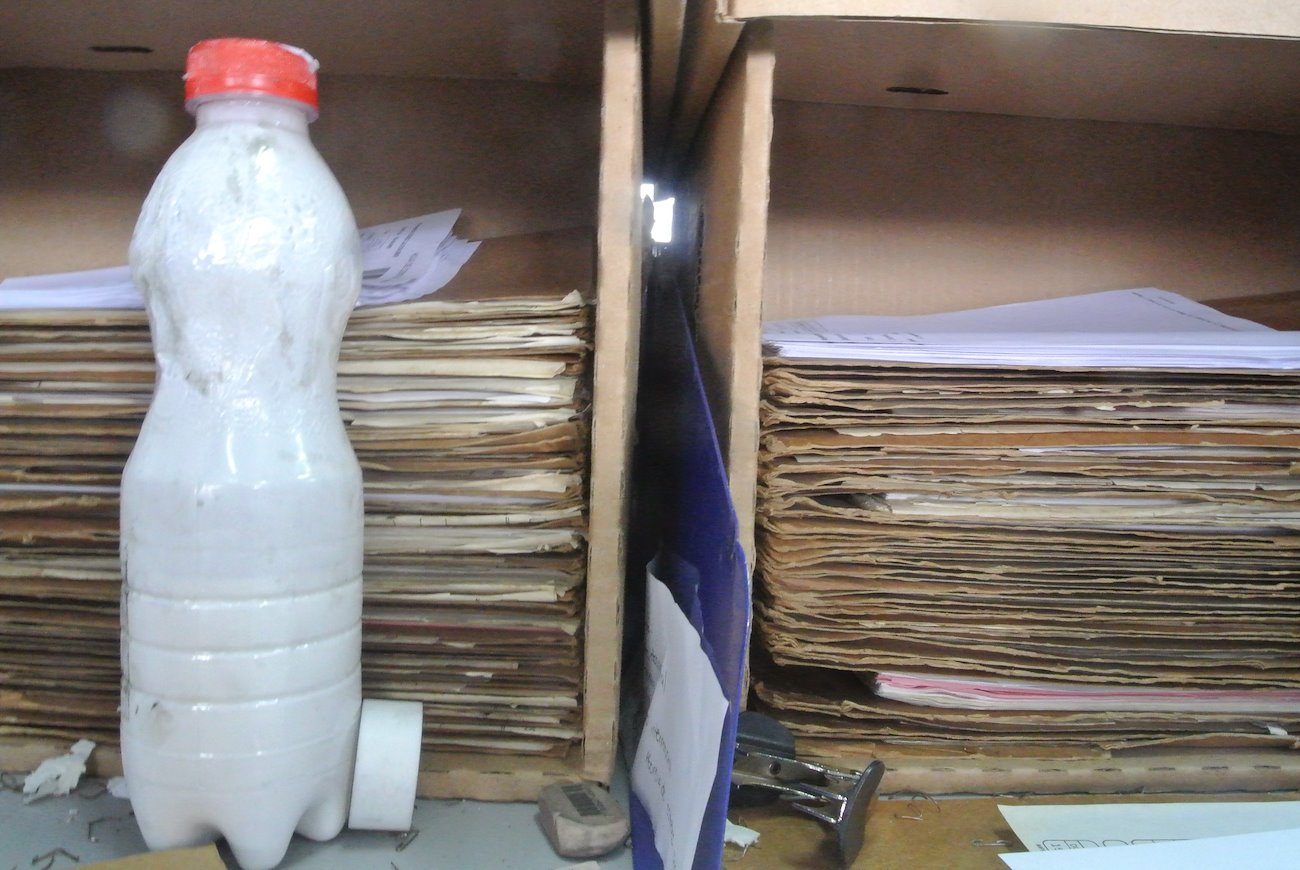 With USAID support, the half-million files expect to be digitized and indexed in the SNR's main database before the end of the year. These files include land documents from regional offices of Chaparral, Tolima; Cúcuta, Norte de Santander; and Tumaco, Nariño, as well as offices located in the departments of Córdoba, Meta, Sucre, and Bolívar. In each of these places, USAID is also assisting the municipal governments and the National Land Agency with land titling activities. The digitized archives help these processes immensely.
USAID is taking its support one step further and providing five regional registries with office equipment like computers, printers, air conditioners, and furniture to ensure the offices are properly organized for the arrival of incoming files. Part of the reason for this is in preparation for a series of massive formalization pilots that will significantly increase the SNR's workload, adding thousands of registered properties to its database.
The SNR regional office of Chaparral, Tolima covers registered properties across five municipalities in the region and is home to 57,000 land files and 525 ledgers, some dating back to 1902.
Magda Paola Gutiérrez Vanegas, the office register in Chaparral, is preparing for two massive land formalization campaigns in the municipalities of Chaparral and Ataco. She estimates there could be up to 40,000 parcels in the office's jurisdiction that will be part of the land titling sweeps. At the same time, Gutiérrez and her staff are working longer hours with the National Land Agency's ongoing land titling activities, which have increased the Chaparral Property Registry Office's workload from an average of 35 daily documents to 100.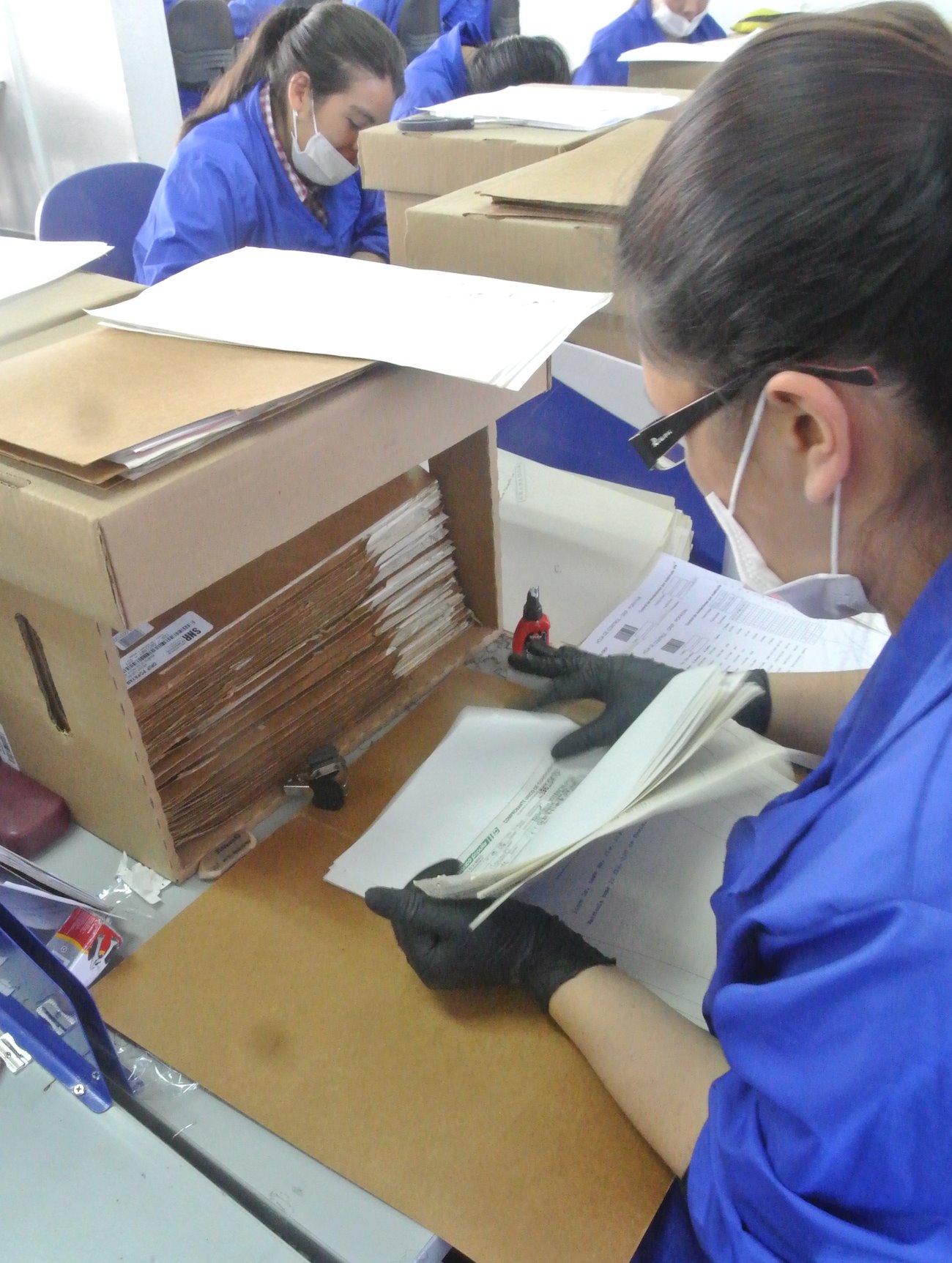 "USAID has provided a high level of support, from the digitization of files to providing critical infrastructure. They are also facilitating a work agreement between the SNR and Tolima's regional government. All this support helps us improve our ability to respond to requests and avoid being a bottleneck."
Magda Paola Gutiérrez Vanegas
Registrar

SNR's Registration Office for Public Records in Chaparral
"The challenge to continue guaranteeing land tenure security is huge, and the effort is both physically and mentally taxing. Having all these municipalities in these development programs focused on land administration generates an avalanche of work for us that we hadn't planned or budgeted for."