Language of the news reported:
A new approach helps resolve land tenure issues faster and more efficiently.
Secure Tenure on Zanzibar, a pilot program conducted by the Nairobi-based organisation Spatial Collective, and funded by Cities Alliance, shows that widely available and affordable technology can speed up the collection of information on land use, enabling governments to issue title deeds faster and more efficiently.
Responsive land management requires accurate data and information. In the past, the Revolutionary Government of Zanzibar has struggled to collect the information needed to provide title deeds to landowners in a timely manner. Delays in obtaining land tenure records have limited people's ability to use, improve, and manage their properties effectively. This same lack of land data has also limited the government's ability to implement land development projects to meet the needs of the growing population.
The problem stems partly from incomplete or non-existent property records, a common carryover from less formal recordkeeping practices of the past. But creating new official property records through the existing process is extremely time- and labor-intensive. Each individual property must first be mapped, and then data and documents must be collected to verify ownership before certificates can be prepared and issued.
For each claim, the adjudication process can end up requiring multiple visits between the property and the lands office. Compounding the problem on Zanzibar is that there may be hundreds of thousands of affected properties. It is simply not possible to produce records for so many properties within a reasonable time frame, given the existing system and limited personnel and resources.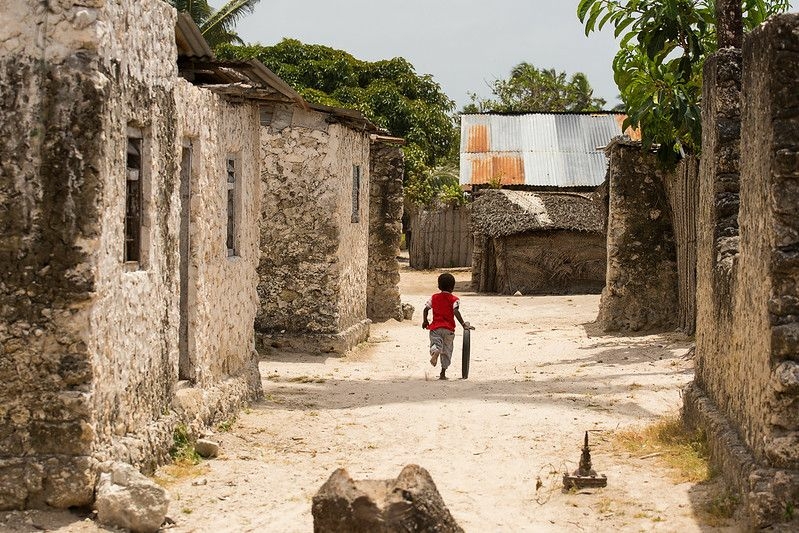 However, using a new methodology that relies on commonly accessible digital tools such as mobile phones and tablets, along with customized apps and technology, can dramatically speed up the collection of land data as well as the claims adjudication process. The methodology was developed by Spatial Collective with the support of Cities Alliance Innovation Programme and in partnership with the Zanzibar Commission for Lands, Cadasta Foundation, and the State University of Zanzibar.
 

The fact is innovation in land management doesn't happen often, and to not only develop a new process but to have it adopted enthusiastically by a state, makes us believe that this successful pilot project charts a new path in this space. – Primož Kovačič | Co-founder and Director of Spatial Collective.
It was field tested through a pilot program conducted in Shakani, a town in the Zanzibar Urban/West Region of Unguja Island. Over just 6 weeks, 10 trained data collectors were able to map 492 plots and document the claims of 230 men and 85 women as landowners.
Although there are still additional steps needed before certificates can be issued for properties in the pilot program, the process is well underway in only a fraction of the usual time.
 

This new method the Commission is using to document our land is very effective to us. In a few minutes, I completed a process that used to take months. I don't have to spend a lot of money and time visiting the lands office multiple times to deliver various documents, resident of Shakani.
After the data were analyzed, high-resolution drone imagery was also incorporated into the method's workflow process to further improve the accuracy of the location data and ensure that it met the specifications set by the Commission for Lands.
"So far, my office is satisfied with the speed and quality of data coming in. The positive feedback I get from residents personally calling me is encouraging. This shows that this method we are testing is so far effective in terms of involving the local community", said a Land adjudication officer.
The new methodology has proven so effective that it may be scaled up and incorporated with other digital strategies as part of a process to help quickly regularize land tenure throughout the island nation.
---
Through its Innovation Programme, Cities Alliance has been supporting new methods for addressing land tenure security and other issues in fast-growing regions around the world.